REAL FRIENDS HELP YOU SHEAR YOUR RAM- FEATURING @BRIANPHOBOS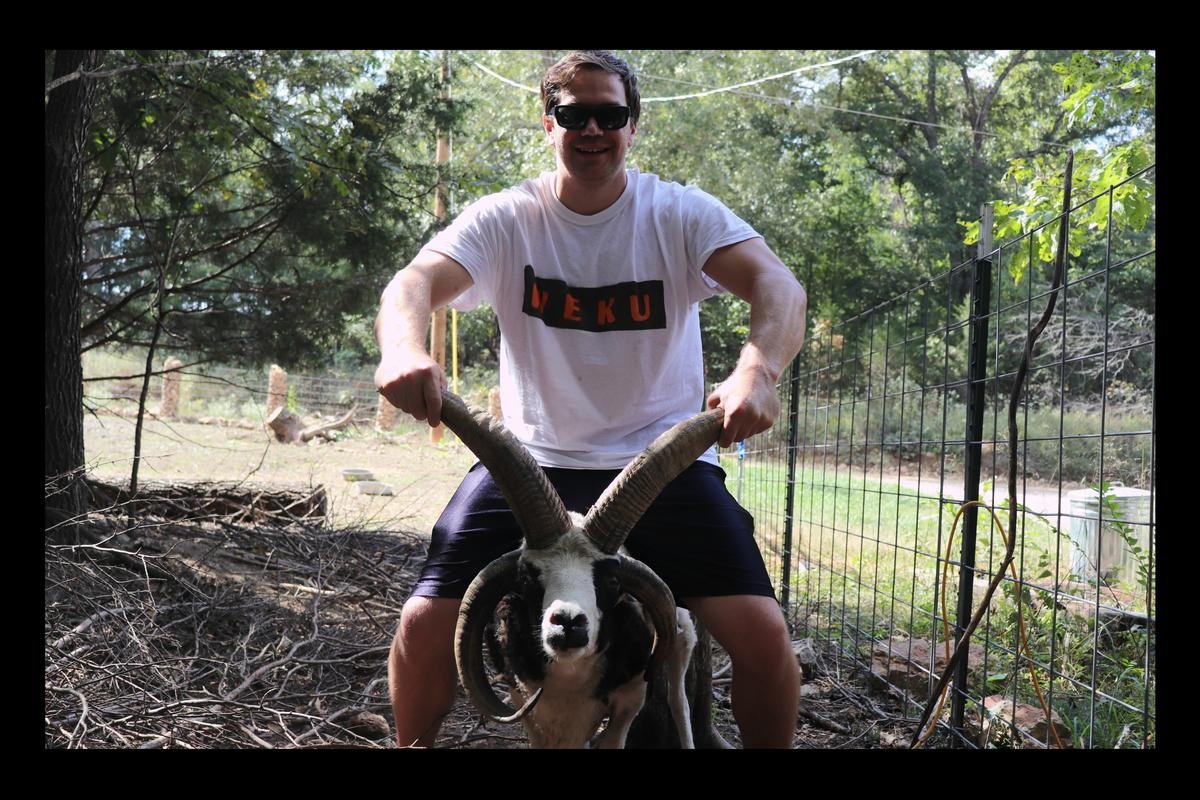 This is one that I did not want to tackle solo.
---
If you remember my last ram, named @jonny-clearwater, then you might recall that when I sheared him, he kicked me in the face and broke my glasses. Not looking for a repeat with Rambo, I decided to wait for backup.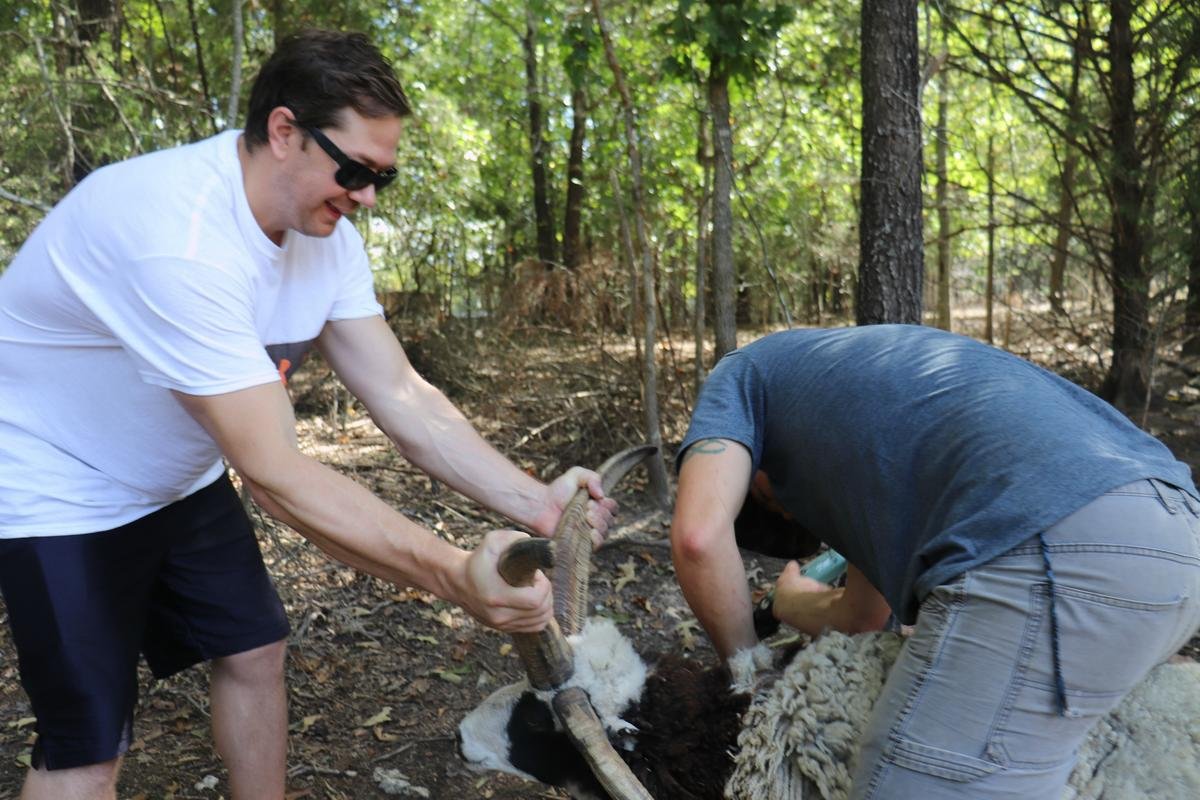 When @brianphobos passed through, he mentioned that I could put him to work. Since he looked like a strong, cautious man, I figured that he may be up for the task. I figured it things went bad, at least @brianphobos would be on the business end of the ram, and I would be safe.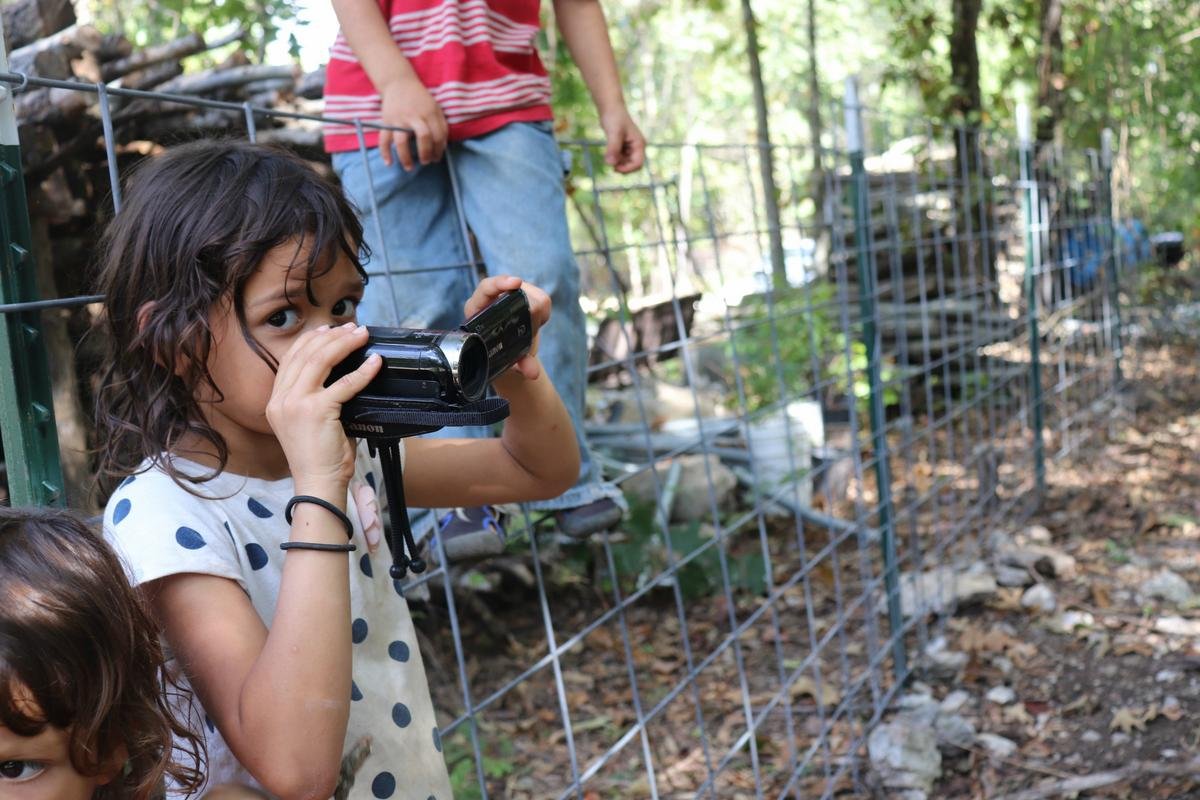 I'm not sure how his footage of the task turned out, but Red-Pepper ran his camera for him, while Pinkie-Pepper took the shots you're looking at for me. Those girls sure are helpful!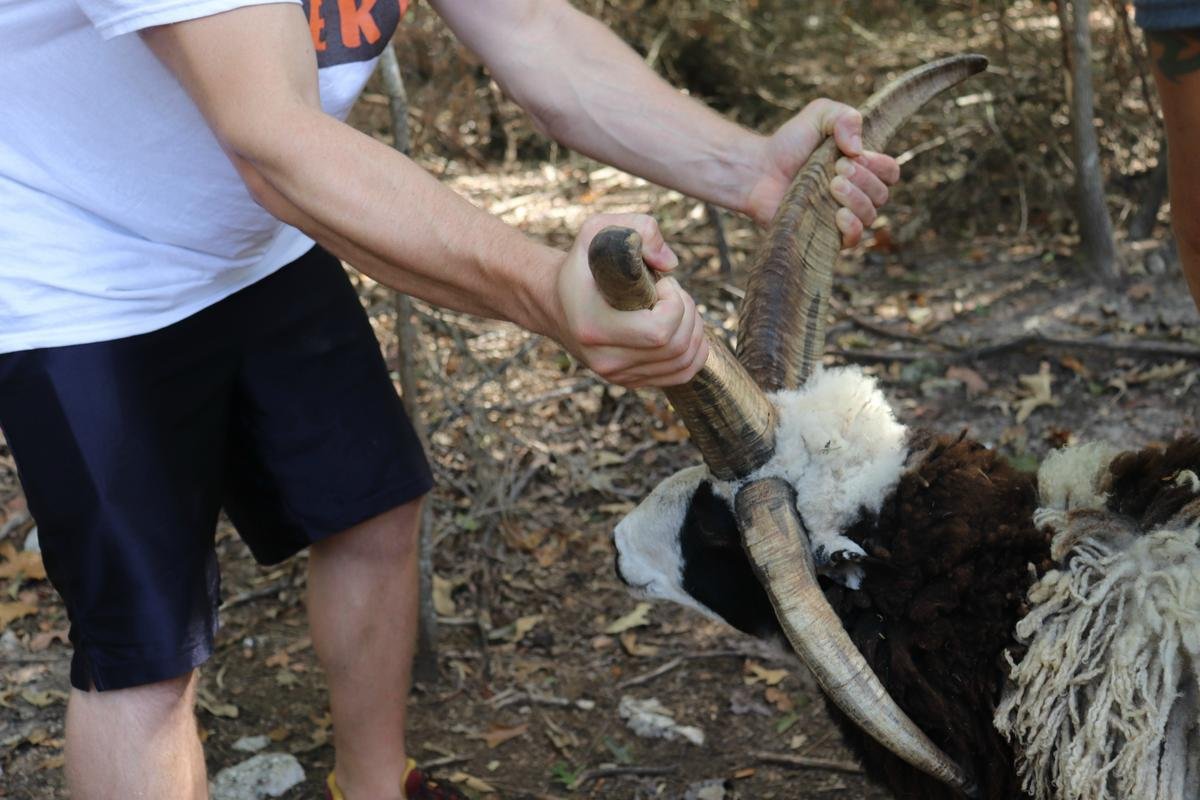 By firmly grasping the two main horns on Rambo (he has four) @brianphobos was able to hold the ram fairly still for me while I did my best to shear him quickly. Just check out the size of those horns!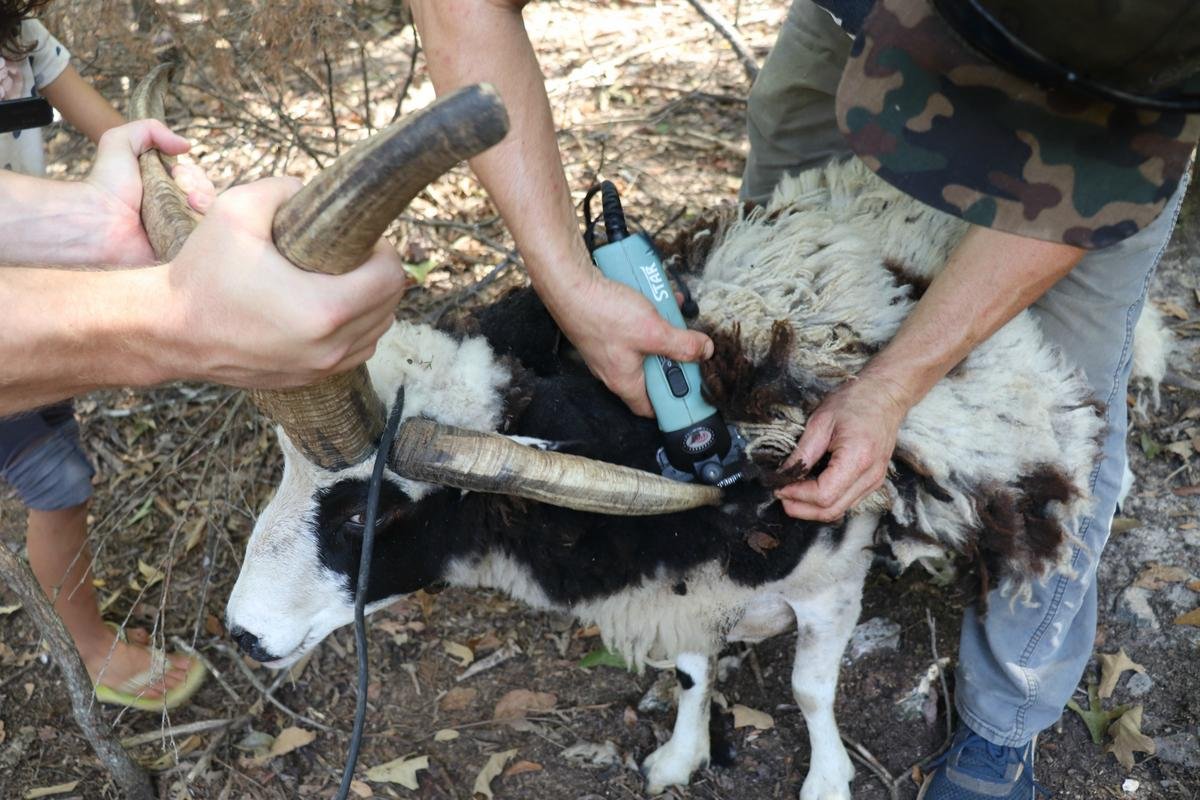 Thankfully, Rambo did well this summer even with this much wool. If the wool becomes excessive, it'll fall off on its own and allow the sheep to regrow its next coat. Things never got to that point for Rambo, and I was glad to finally get another man to help me out with this.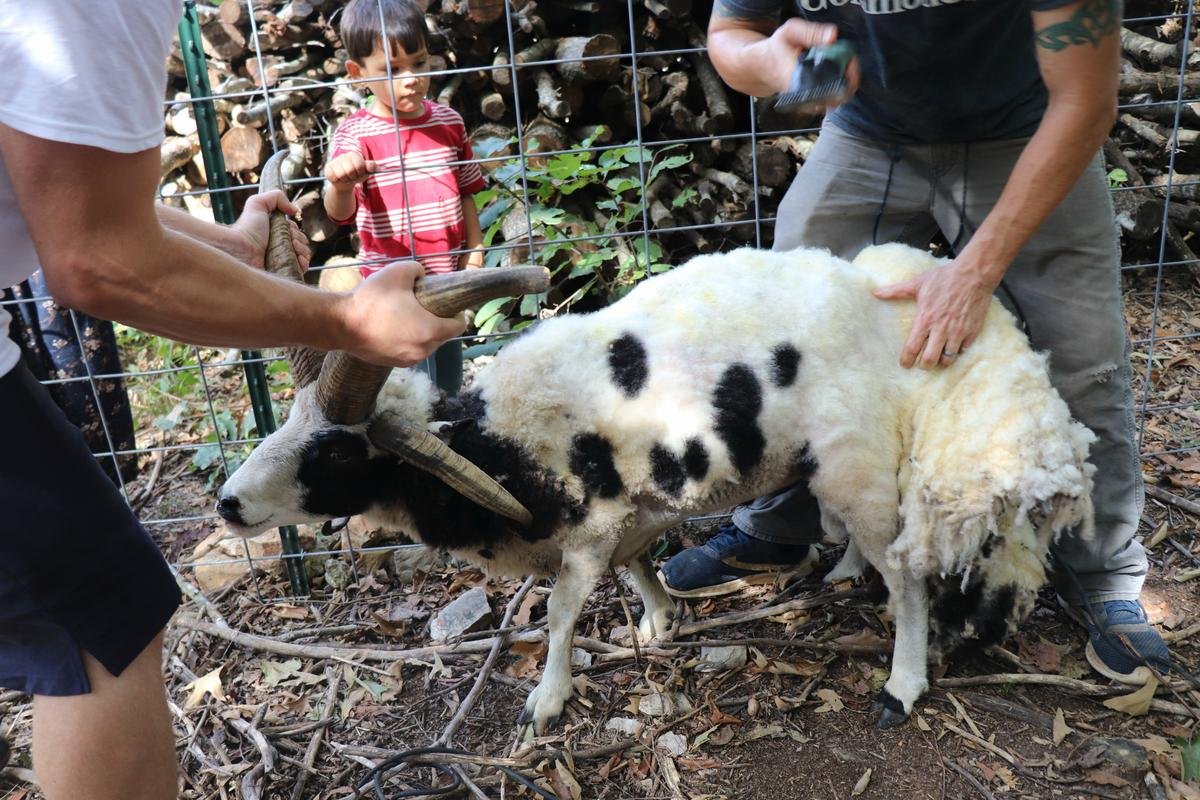 Here you can see how the wool comes off in one big piece. We've got a few plans on how to possibly use the wool, and we got a lot of it so far. The @little-peppers have spun a little yarn already, and I've made some wool cordage too!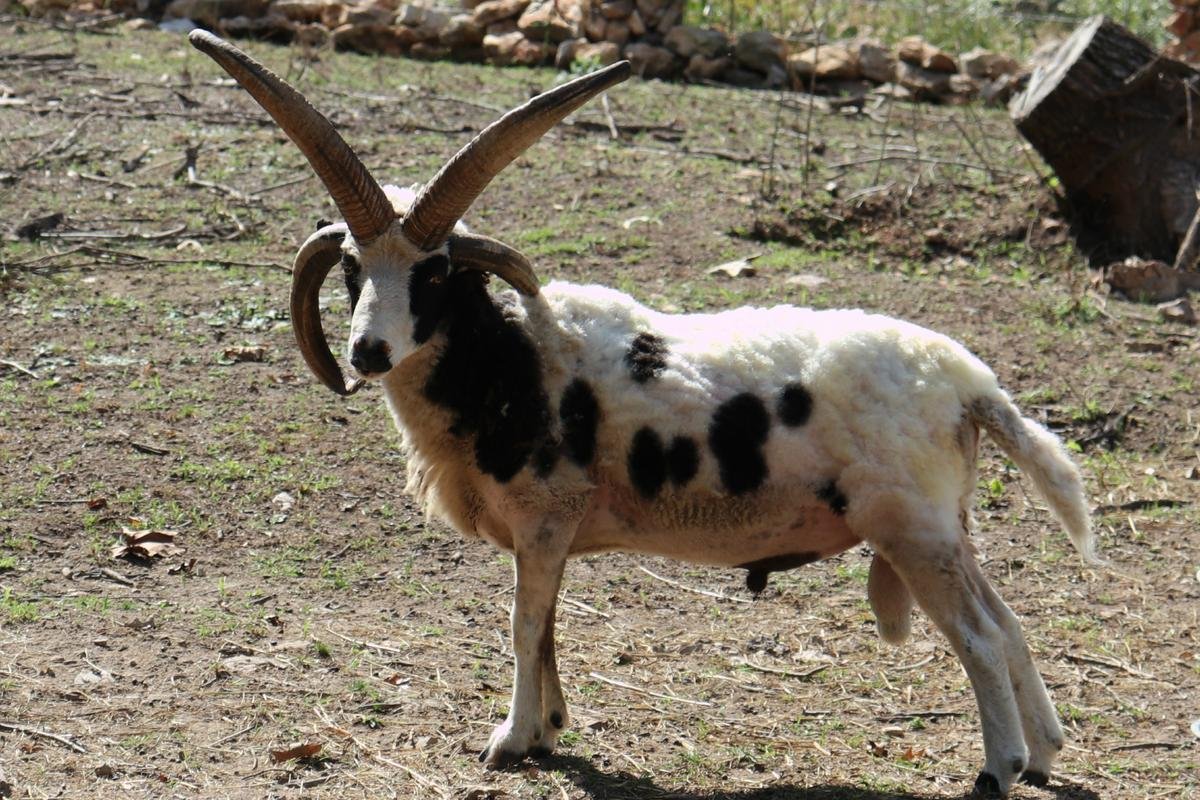 In the end, Rambo looked great and everyone was safe. Just check that guy out! Looking good Rambo! Only one thing left to do....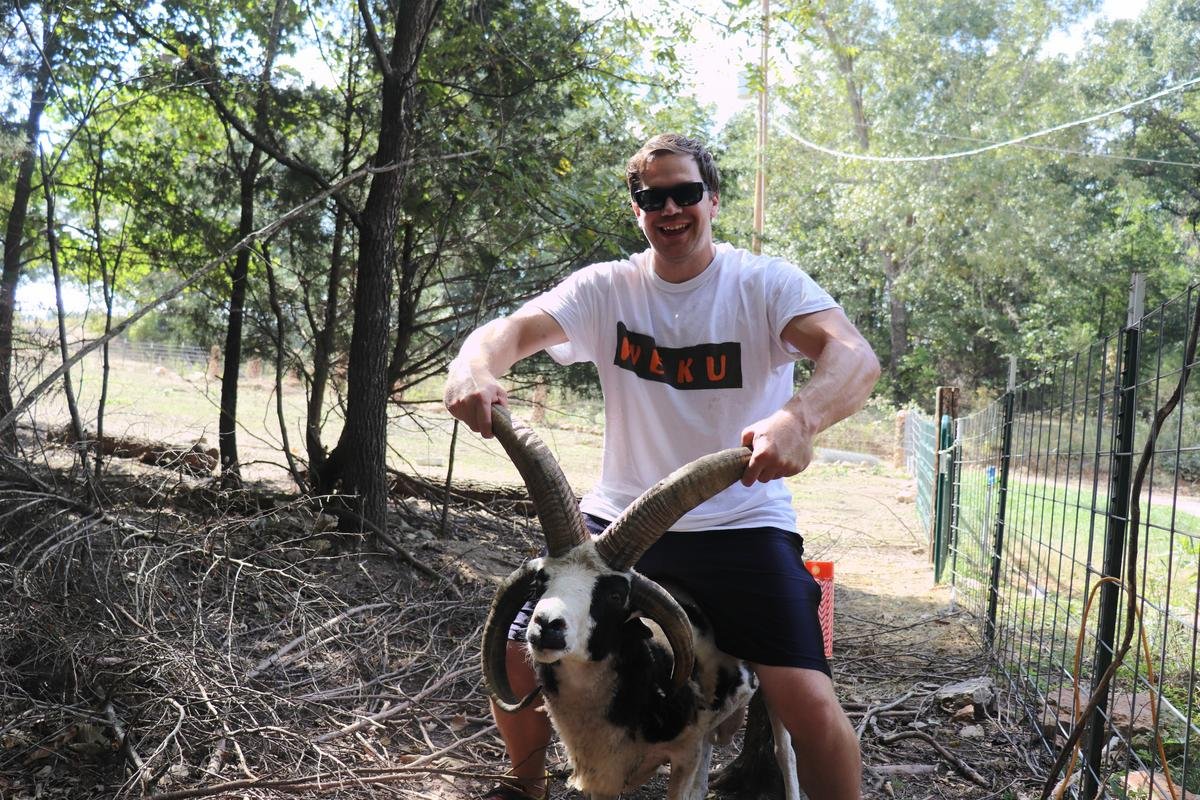 Yup, there goes @brianphobos, taking Rambo for a test drive! @Brianphobos loves his crypto, but while he's waiting on that lambo, he'll just have to ride around on Rambo!

As always, I'm @papa-pepper and here's the proof: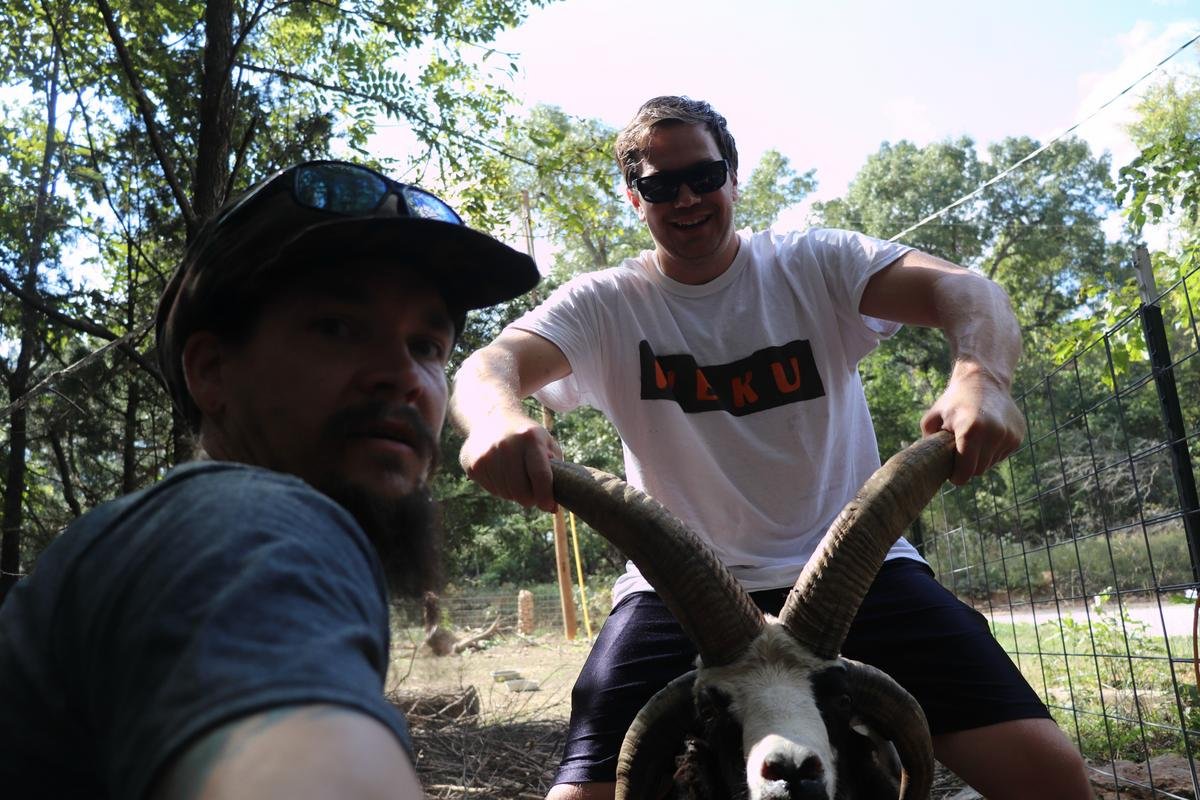 proof-of-friend-and-ram

Until next time…

GIF provided by @anzirpasai
---
Bitcoin (BTC) - 35jP794XJ1yHUaoxuQUXwGPyCuy6zyiQA5

---